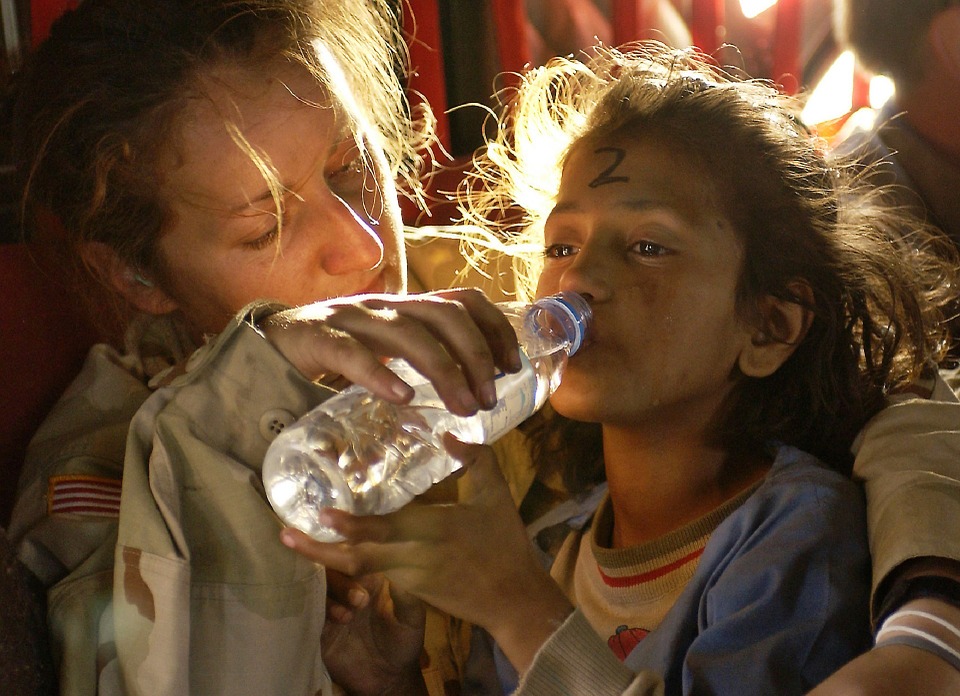 13 Apr

Love and suffering

God's ways are often quite different from our ways.

We are visiting a country that has experienced years of war, drought, famine and the largest refugee crisis of this century. Its inflation rate is 500%. We are asking God to show us how we can help bring the love of Christ to the people of this country. But we can't help be overwhelmed by the suffering around us.

We pass by walls pock-marked by bullets from the most recent outbreak of violence. As we try to turn right at an intersection, we are stopped by a soldier who waves us to go straight. Since he has a mounted 60 mm machine gun aimed at us, we decide we really don't need to turn right there, and proceed as he directs.

In the scorching heat every tree is an oasis for men to sit, sipping tea all day. There is no work and less hope. All they have known is war.

How can a loving God be at work in the midst of all the pain and suffering?

Isaiah ministered when Judah faced similar circumstances. Israel had been sent into captivity, and it seemed that Judah would soon be next. Jerusalem was surrounded by the Assyrian army. They were given an option: surrender or face a siege resulting in starvation for the inhabitants. Hezekiah cried out to the Lord, and in one night the entire Assyrian army was destroyed without a single arrow being shot.

After the deliverance, God spoke to Isaiah about another deliverer who was to come: the Messiah.

Is. 49:6 says:

"Indeed He says,

'It is too small a thing that You should be My Servant

To raise up the tribes of Jacob,

And to restore the preserved ones of Israel;

I will also give You as a light to the Gentiles,

That You should be My salvation to the ends of the earth.'"

It was in the midst of suffering, when defeat seemed certain, that God saved Judah. His love for His chosen people never altered. But that was just a "small thing" – a taste of what a real Savior could do. God had a far greater end in mind. His plan was to send Messiah so that the ends of the earth would know His love!

At a conference here last week, local church leaders and missionaries here revisited their commitment to reach every unreached people group in their country – 28 at last count. Despite their poverty and suffering, the church here is on the move. There is great openness to the gospel. Because of the daily challenges and uncertainties they face, people are coming to Christ like never before. It seems only the church loves people enough to persevere through suffering.

But to take the gospel to those who don't know Christ, sacrifice is required. For some, that means sending workers who travel by bus for days, and then by foot over one week – in 40 degree heat – just to reach the people they are committed to love. But by God's grace, new churches are now being established in places where, only months ago, people had literally never heard of Jesus.

How has God used the trials you face to open new doors to the gospel? How has He shown you His faithfulness through suffering?
God doesn't promise a smooth and trouble-free journey. But He does promise to be faithful through the challenges.
And when He proves Himself faithful, look for how He will open doors to declare His love to the ends of the earth.