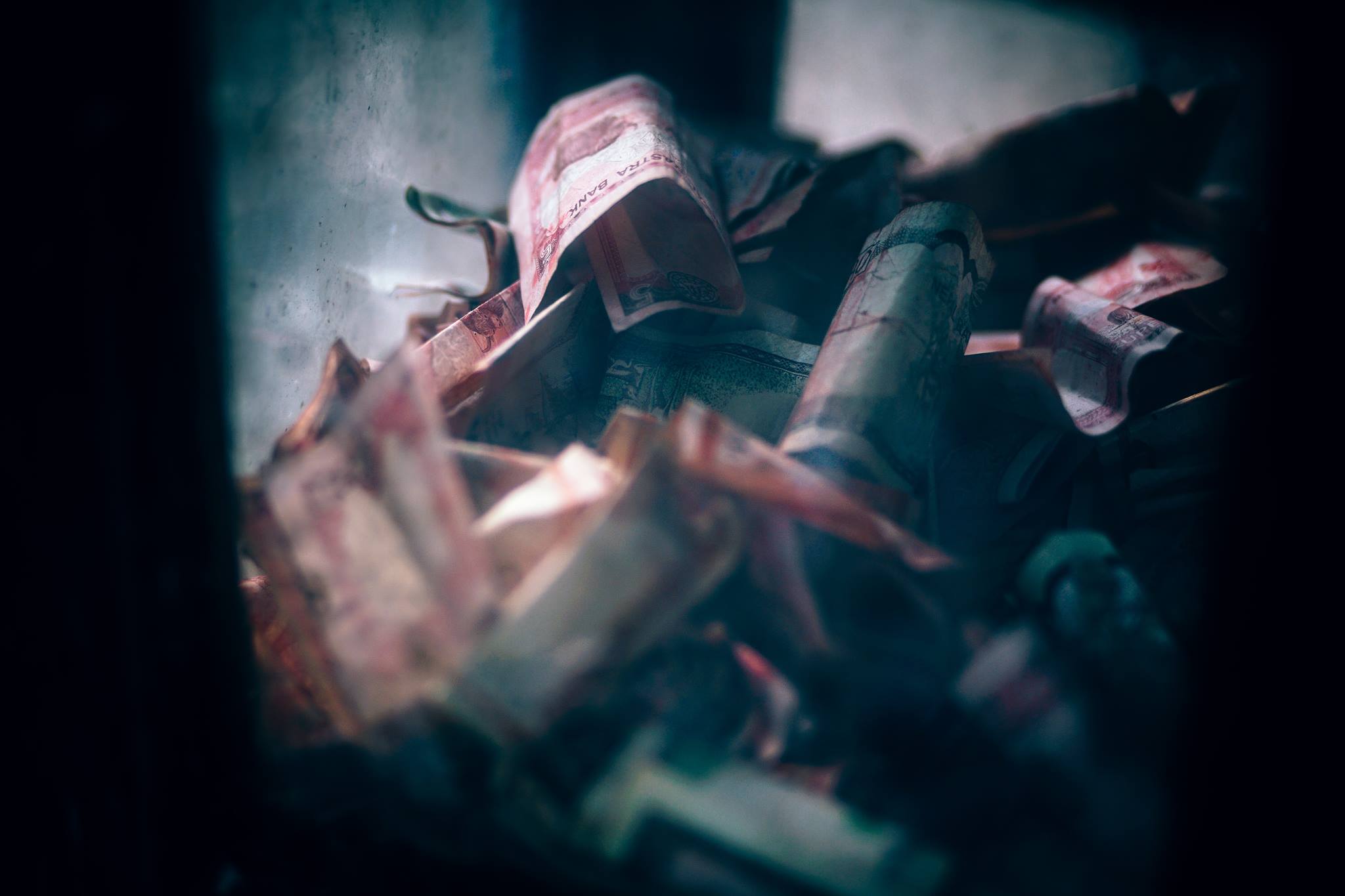 17 Aug

"I Know God Loves Me… But I Need Money."

"I Know God Loves Me… But I Need Money."

To graduate from my entrepreneurial course in college we had to put up a business which earns a required minimum income and was sustainable for a certain period of time. Long story short, I put one up but it did not work out, and I ended up loaning a substantial amount to pay off debt.

Payment was due sooner than I expected and I still had no idea where to get the money to pay the loan off. The night before it was due, I was with a group of friends who knew about my situation and were praying for me. While my mind was distracted thinking of solutions to my problem, one of them asked how I was doing. I told him that I needed to raise the amount of the loan and pay it back the next day.

He tried to encourage me by saying, "Aumar, don't worry! God loves you."

To this I replied, "Yes, I know God loves me, but I need money."

Oh how my desperate statement revealed my lack of faith! The truth is, it is never easy to be in financial trouble, but this is one important reality in our lives we have to deal with – the intersection of our faith and our finances.
In times of financial distress, what we believe about God matters. What we believe about God, affects our thinking. Our thinking affects our emotions and our emotions in turn affect our actions.
If we have little faith in God or if we place our faith on the limited things that we can do, our tendency is to be worried. When we are worried we have a tendency to act in desperation, and a lot of times this leads to wrong decisions.
So what can we believe about God in times of financial distress? Let me share some encouraging truths in God's word that may help us know and trust Him when we are experiencing troubles in our finances.
God knows our situation and cares for us.
In Matthew 6, Jesus reminds those of us who worry about our needs that our "heavenly Father knows that you need all these things." I love that! He is our Father that knows our needs. Being a father myself, I make it a point to know and discern the needs of my children. But the reason I want to know their needs is because I care for them. God not only knows our needs, but as a father is to his children, God cares for us.
God owns everything and is able to provide for all our needs.
Not only does God know our needs and cares for us, He is able to meet our needs. The apostle Paul tells us in Philippians 4:19 says "And this same God who takes care of me will supply all your needs from his glorious riches, which have been given to us in Christ Jesus." What an encouragement that is! Our earthly resources are limited, but God's promise is to supply all our needs, according to what? – His glorious riches in Christ Jesus!
God is purposeful and desires that we grow in faith and character.
Many times we don't understand why we go through difficulties in our lives, but God does. Because God wants us to grow in Christ-likeness, God may allow certain challenges to correct wrong behavior in our lives – perhaps to teach us to be content, or to be better stewards of our finances. It could also be that God wants us to grow in our faith and character and so He provides these opportunities for us to grow and be dependent on Him. Another reason maybe that God would want to give opportunities for others to be a channel of blessing to us and grow them in their faith as well. Whatever His reason is, we can trust that He is a purposeful God. We are reminded in Romans 8:28, "And we know that in all things God works for the good of those who love him, who have been called according to his purpose."
God will guide us and give us wisdom.
What then can we do during our financial challenges? We can ask God who will guide us and give us wisdom. In James 1:5, we are promised that "If any of you lacks wisdom, you should ask God, who gives generously to all without finding fault, and it will be given to you."
The bible speaks more of who God is and I encourage all of us to dive into God's word and know Him more. The more we know Him, the more we can trust Him, and as we trust Him we can be assured that He will guide us and see us though our financial situations. He may not provide the way we expect Him to, but we can trust in His sovereign and loving ways to provide for our needs.
In the end, God provided for the money that I needed to pay off my loan despite my lack of trust in Him. Because of that situation and how He provided for me, God grew my faith. Suffice it to say that I learned a lot of lessons along the way, but those are stories for another time.